I am pleased to extend my warmest greetings to everyone participating in the 2023 International Conference on Smart Transportation and Future Mobility (CSTFM 2023) which will be held in Changsha, China on July 28-30, 2023.
Organized by the International Academy of Science and Engineering for Development (IASED), CSTFM 2023 will be commenced by creating an amalgamated global platform where enthusiastic researchers, policymakers, stakeholders, and intellectual scholars get together for a common purpose of identifying the challenges and issues in Smart Transportation and Future Mobility and sustainable methods to solve the particular issues by their combined research findings.
CSTFM 2023 will bring all participants a unique experience of stimulating, informative presentations and enjoyable networking opportunities.
On behalf of the Organizing Committee, I welcome everyone in attendance to enjoy the three-day journey!
Prof. Guoqiang Mao (Fellow of IEEE, IET)
Conference Chair of CSTFM 2023
Xidian University, China
At least one author of a paper should register and present at the conference. All the accepted and presented papers will be published in digital conference proceeding, which will be send to be reviewed and indexed by major citation databases such as EI Compendex, Scopus, CPCI, Google Scholar ect. The selected papers will be considered for special issues in Journal after significant extension.


Key Dates
---
Abstract Submission: April 15, 2023

Full Paper Submission: April 30, 2023
Notification of acceptance or rejection: June 15, 2023
Registration: June 28, 2023
Main Conference: July 28-30, 2023
Agenda
---
July 28, 2023: Committee Meeting
July 29, 2023: Keynote Session+Oral Session
July 30, 2023: Workshop
Papers may address issues including, but not limited to the:
Advanced Public Transportation

Advanced Public Transportation Management

Advanced vehicle safety systems

Air, Road, and Rail Traffic Management

Alternative Fuels

Ambient Systems

Analytics and Optimization

Analytics for Intelligent Transportation

Artificial Transportation Systems

Automatic Tolls

Automation and Robotics

Automotive Control and Mechatronics

Automotive industry, new players, new structure and trends

Autonomous Vehicles and Automated Driving

Autonomous cars

Behavioral modeling in ITS

Big Data & Vehicle Analytics

Big Data Analytics for Intelligent Transportation

Big Data and Naturalistic Datasets

Big Data and Vehicle Analytics

Career development and new types of jobs

Challenges of IoT to Cybersecurity

City Mobility and Ecodriving

Cognitive and Context-Aware Intelligence

Cognitive Radio

Collaboration, teams

Commercial Vehicle Operations

Communication in ITS

Communication Protocols

Congestion Management and Avoidance

Connected and Probe Vehicles

Connected car

Interaction Design for Analytics

Internet of Things, Internet of Everything

IoT impact on Critical Infrastructures

ITS Field Tests and Implementation

ITS User Services

Local and regional planning

Management

Management of Exceptional Events

Mobility and the Internet of Vehicles

Modeling, Control and Simulation

Modeling, Simulation, and Detection of Vulnerable Road Users and Animals

Multiculturality

Navigation

Navigation Systems

Networks of Factories

New business models and smart services

New trends and utopias in ITS
Submission
---
Submission Method
Prospective authors are welcome to submit your research paper to CSTFM 2023 through the Online Submission System or send as attachments to mail@cstfm.org
Paper Template
Please download the full paper template here: Full Paper Template
Abstract Submission (Presenters): Abstract Template

Guidelines
Full paper submission
1. The manuscript should be written in English including tables, figures, equations, and algorithms.
2. Only original papers will be considered. The manuscripts must not be previously published or accepted for publication elsewhere, must not be under review by any other conference or publication during the review cycle.
3. The research topic of manuscripts should fall into the conference scopes( refer to the CFP), and it is presented with logic and complete structure, relevant information, significant results and etc.
4. The accepted paper limits is 5-14 pages including all figures, tables, references and appendices.
Abstract submission
1. The submitted abstract should contain a sufficient summary of the paper and outline of goals, results and conclusion, including conveying sufficient understanding when reading in isolation from the paper.
2. If your full paper is finished, you can submit your full paper to us directly, you don't need to submit an abstract first.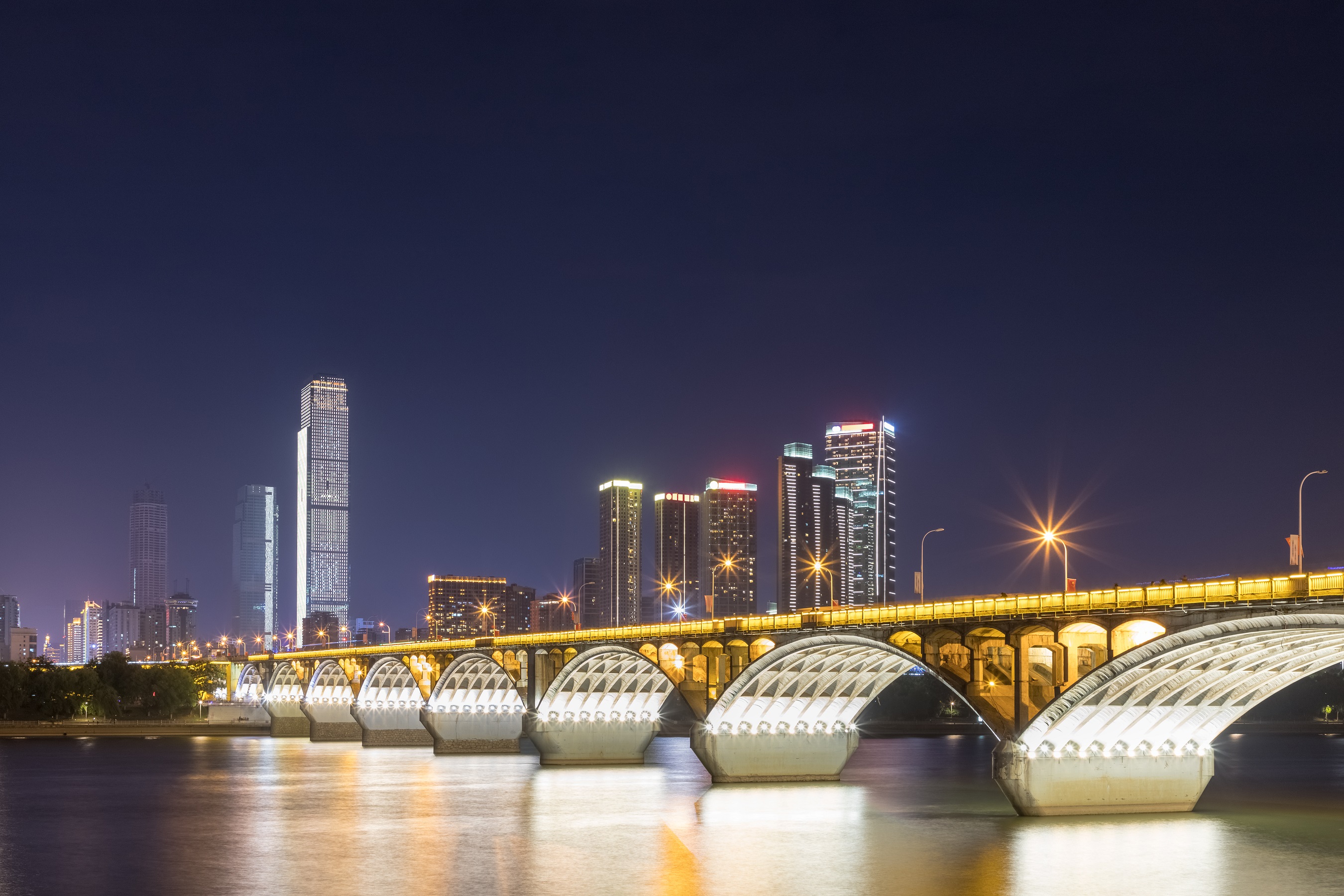 Changsha, China