Keynote Speaker I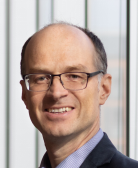 Prof. Ralph Buehler
Professor and Chair Urban Affairs and Planning
School of Public and International Affairs
Speech Title: Cycling for Sustainable Cities
Abstract: Cycling is a sustainable means of urban travel. It has the potential to serve many short- and medium-distance trips—for commuting to and from work and school, shopping, and visiting friends—as well as providing recreation and exercise. Cycling promotes physical, social, and mental health, helps reduce car use, enhances mobility and independence, and is economical for both public and personal budgets. This presentation explores how to make city cycling safe, practical, and convenient for a broad spectrum of ages, genders, and abilities. Buehler discusses the latest cycling trends and policies around the world and considers specific aspects of cycling. Based on data from 2019-2020 from cities around the world, he also reviews the impacts of COVID-19 on cycling levels and government policies to promote cycling. Taken together, the presentation demonstrates that successful promotion of cycling depends on a coordinated package of mutually supportive infrastructure, programs, and policies. Cycling should be made feasible for as many people as possible and not limited to especially fit, daring, well-trained cyclists riding expensive bicycles. The talk is based on a recent co-edited book Cycling for Sustainable Cities (MIT Press).
Bio: Ralph Buehler, Ph.D. is Professor and Chair of Urban Affairs and Planning in the School of Public and International Affairs at Virginia Tech's Research Center in Arlington, VA. Most of his research has an international comparative perspective, contrasting transport and land-use policies, transport systems, and travel behavior in Western Europe and North America. Ralph is the author or co-author of over 70 articles in refereed academic journals, chapters in edited books, reports to federal and local governments, NGOs, and for-profit industry organizations, as well as co-editor of the books City Cycling and Cycling for Sustainable Cities (both MIT Press). Between 2012 and 2018, he served as chair of the Committee for Bicycle Transportation of the Transportation Research Board (TRB). His research interests include: (1) the influence of transport policy, land use, and socio-demographics on travel behavior; (2) active travel and public health; and (3) public transport demand, supply, regional coordination, and financial efficiency.
Invited Speaker II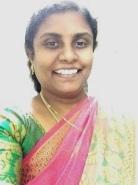 Prof. D.Jeya Mala
Professor, School of CS&IT, Jain University, Bangalore
Speech Title: Application of Intelligent Agents in Vehicle Platooning for Smart Cities
Abstract: An intelligent agent will generally take decisions based on the information in the knowledge source updated dynamically based on the environmental factors. In the platoon, the vehicle in the lead drives the speed. The other vehicles line up behind the first vehicle and automatically drive in formation to stay close together on the highway without any traffic congestion. An innovative idea is, the leader and the other vehicles in the platoon to be equipped with intelligent agents to track and communicate the speed of the vehicle to be followed by the other vehicles. In this way, several problems associated with vehicle platooning can be reduced.
Hence, for Platooning automated driving systems, an intelligent agent with vehicle-to-vehicle (V2V) communications technology must be installed in each vehicle to take dynamic decision making and effective communication. This software utilizes the dedicated Short-Range communications to transmit and receive data from one vehicle to another. Essentially, platoon formations reduce traffic congestion, allowing us to travel faster and for longer periods of time. To form a platoon, an onboard computer is required for automated driving systems.
Bio: Dr.D.Jeya Mala, is currently working as 'Professor', School of CS&IT, Jain University, Bangalore. She has previously worked as 'Director of MCA' in Fatima College, Madurai. She had a profound teaching and research experience of more than 20 years with more than 4 years of industrial experience. Her Ph.D. is on "Application of AI in Software Engineering" from Anna University-Chennai in the year 2009.
She has filed a patent under Intellectual Property India in 2020; completed a Sponsored Major Research Project funded by UGC; published more than 60 papers in peer reviewed, SCI, SCI-E, Web of Science, Scopus etc journals and conferences. Her H-Index is 10 and Citation Count is 396.
She has published a MOOC course for Udemy that has more than 2000 learners' enrollments; a text book on OOAD for McGraw Hill Publishers; edited a book for IGI Global, USA and has published two course books and more than 5 chapters in reputed publishers' books.
She is the Recipient of "Best Techno Faculty Award 2016" from ICTACT, A Govt Initiative; "Best Oral Presentation Award" from GCGSD 2020, "Certificate of Excellence" and "Top Performer Award" from IIT Bombay and '100%' score in NPTEL-SWAYAM. Her name is listed in the Who's Who list of SEBASE repository of University College of London, UK for research of applying AI in the area of Search Based Software Engineering.
Keynote Speaker III

Prof. David Matthew Levinson
University of Sydney
Speech Title: Designing The Thirty-Minute City
Abstract: The 30-minute isochrone has long defined people's use of cities, from ancient times, through the trams era, to modern times. Networks and land use co-evolve with technology subject to the constraints of available time. There are opportunities (low-hanging fruit) to use design to reduce the costs of travel and thus increase access for relatively little monetary outlay. This talk discusses both the measurement of accessibility, why it matters, and how it might affect traveler behaviour, institutional behaviour, and public policy. Looking at data from rail and tram development in Sydney from the 1800s and Australia today, implications about the effects of accessibility are described.
Bio: Prof. David Levinson joined the School of Civil Engineering at the University of Sydney in 2017 as Foundation Professor in Transport Engineering. He was a Professor at the Department of Civil, Environmental, and Geo- Engineering at the University of Minnesota, from 1999 to 2016. He conducts research on Accessibility, Transport Economics, Transport Network Evolution, and Transport and Land Use Interaction. He is the Founding Editor of the Journals: Findings and the Journal of Transport and Land Use. He is the author of several books including: The Transportation Experience, Planning for Place and Plexus, The 30-Minute City, A Political Economy of Access, Elements of Access, and The End of Traffic and the Future of Access. He blogs at http://transportist.org
More speakers info. will be released soon.